Webjam plans to run a series of online workshops where we will discuss and demonstrate various features & aspects of our service. We'll also answer questions from new and existing network editors. Anyone is welcome to attend and the workshops are free.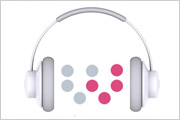 The first workshop topic we are running is 'Getting started with Webjam'. Some of the other workshops we plan to run will cover the topics of: Using modules, Premium, Selling online (in conjunction with our small business partner Venda).
The spaces in the workshops are limited to 20 and will be allocated on a first-come, first-served basis. If the workshops are over-subscribed and you miss out we will ensure you have first option on attending the next scheduled workshop on the same topic.